Throwing Stuff Launch Fundraising Single
UK hardcore punks Throwing Stuff have released new single ACIYHAB to raise money for Black Lives Matter UK and Food Not Bombs Myanmar.
The "pay what you want" song is being launched on Bandcamp Friday in August, a day in which all money paid for music on the website goes directly to the artist. Throwing Stuff will be donating all proceeds from the song 50/50 between Black Lives Matter UK and Food Not Bombs Myanmar, and the band themselves will match the donations.
Listen to and download the song at the Throwing Stuff Bandcamp: https://throwingstuff.bandcamp.com/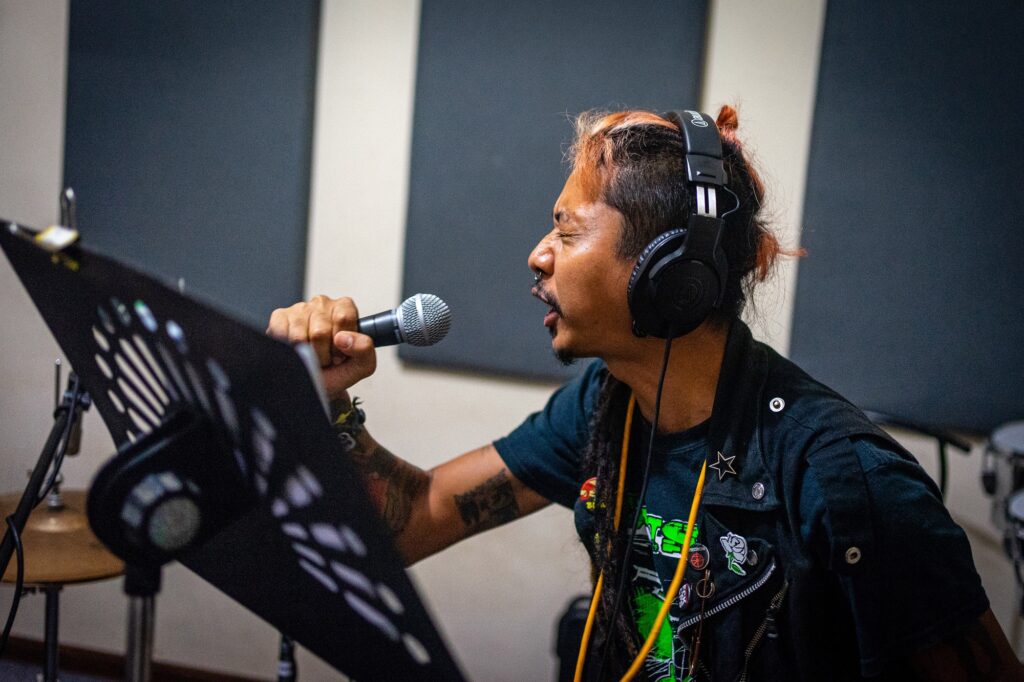 The single was recorded across the locked down cities of Manchester, UK, and Yangon, Myanmar, where vocalist Ben now lives.
They enlisted Kyaw Kyaw of Yangon punk band The Rebel Riot and founder of Food Not Bombs Myanmar to provide guest vocals. The incendiary track, brings together the British and Myanmar punk scenes across continents.
ACIYHAB stands for "all coppers inside your head are bastards". It is about how police forces serve to both consciously and unconsciously control those considered a "threat" to the status quo.
"Police violence restricts civil liberties, stokes fear and ultimately threatens the lives of individuals. The song talks about destroying the policeman 'inside your head' to release society from these shackles. We know he can't be destroyed without a dramatic overhaul of this arm of the state. Restrictions on police powers, justice for victims of police brutality and the effective defunding of the police are needed now the world over to make this a reality," the band said.
ACIYHAB is Throwing Stuff's first release since their 2017 debut Fit, Fine and Well, and it picks up where they left off with an explosive and hostile brand of hardcore punk reminiscent of the fast and no-frills sound of Minor Threat and early Black Flag.
"We were so happy we could make this work despite the more than 5,000 miles that divides Yangon and Manchester, the city we call home. Kyaw Kyaw being so enthusiastic about lending us his voice was the icing on the cake too, giving an extra layer of meaning to all that distance. We hope that we can raise a bit of money to help both these vital causes in Myanmar and the UK".
Listen to and download the song at the Throwing Stuff Bandcamp: https://throwingstuff.bandcamp.com/