Syd.31 Gives Knife Club The Prodigy Treatment

TNSclub7 is the first single from Knife Club's 'Club Classics'. The album features remixed and reimagined tracks by the band exploring a variety of electronic genres. The album came about off the back of Syd.31 offering to give a Knife Club track "The Prodigy treatment".
The video for the track was created by Scott Thompson and features guest appearances from Syd.31 and Lawrence Mahmood. Syd.31 is a solo project by front man/producer Dr Magic as a showcase for his songwriting and a desire to create an exciting sound that he, as a fan, would love to watch. He merges his love of hardcore punk, industrial metal and sickly sweet pop music to create angry, powerful anthems designed to connect with freaks, weirdos and outsiders.
'Club Classics' features a host of contributors from the DIY punk scene, from bands and musicians such as The Domestics, The Down and Outs and Tim Holehouse. Musically, it throws out an eclectic mix of electro punk, 90s dance, rave, drum and bass, experimental electro, dub and synth pop, whilst nodding at acts as diverse as Faithless, The Prodigy, Knife Party and Aphex Twin. The artwork is inspired by the Gatecrasher nightclub sleeves, produced by The Designer Republic. The vinyl version is pressed on a neon pink record limited to 300. It is also available on CD and tape. The tape version is released by Forever Dead.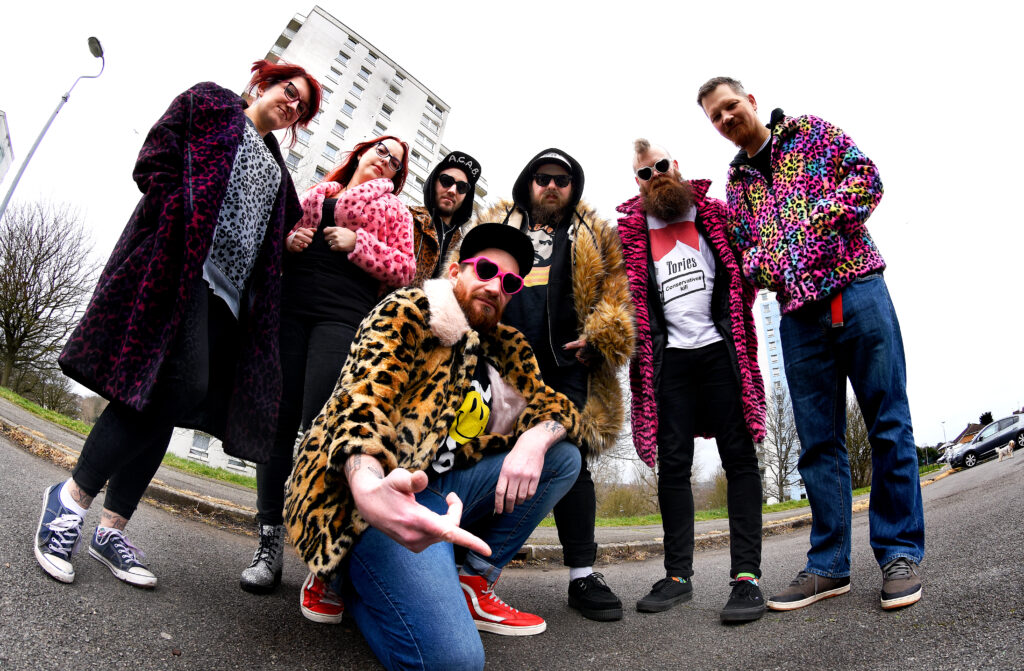 Club Classics is available to order now on vinyl, CD and tape from TNSrecords: https://bit.ly/KCClubClassics
Knife Club: https://linktr.ee/knifeclub
Syd.31: https://syd31.bandcamp.com/
Scott Thompson: https://www.instagram.com/scottthompsonvisual/