Nosebleed Join TNSrecords Family
For 4 years Nosebleed have been hitting stages up and down the country and pulling followers in with their suited and booted, infectious riffing and fist pumping Garage Punk and Rock n Roll rhythms. We honored to announce that they will be joining the TNSrecords family.
The 6th April sees the release of their debut album 'Scratching Circles on the Dancefloor' on TNSrecords. The album is now available to pre-order from our webstore on vinyl and CD. The black vinyl is limited to 100 records and comes with a limited edition sheet of temporary tattoos. Head here to grab a copy. Recorded live in one weekend with Producer Andy Hawkins (Hawk Eyes, The Pigeon Detectives) the band have captured their live, raw energy and squashed it all up into your listening medium of choice. The release of the Album is accompanied by the video for the first single Scratching Circles, documenting the last year of the band's tour.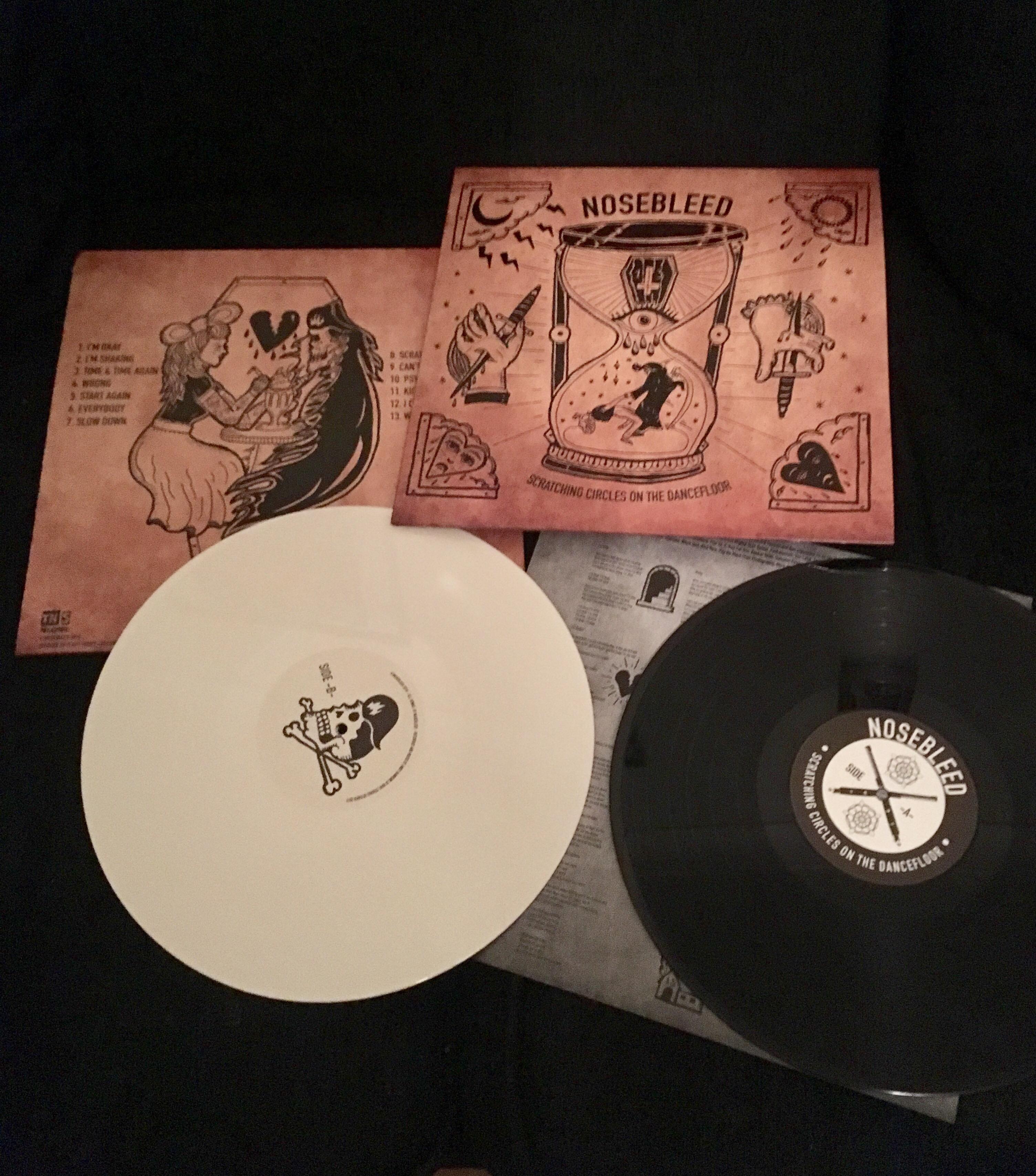 Nosebleed will be touring the brand new album in the UK and Europe throughout April and May, spending most of the time off stage bringing the show right up to your sweaty faces.
When asked about the release, bassist Ben Hannah said, "We have worked hard on this album over the last year and really believe that it represents everything we are about, short, sharp, catchy songs about love lost and being scared of the dark."
Nosebleed will be hitting the festival circuit over summer playing stages at Boomtown Fair, Beatherder, Camp Bestival, Bestival, Outcider and Wonkfest and have an extensive list of dates throughout the rest of the year (see the band's Facebook page for latest dates). Don't miss this live show, it will be something you will not forget for a long time.