New Knife Club Dance Mix

The second single from 'Club Classics' by Knife Club, sees Wesley Cohen giving a track a 90s dance feel. 'I Mean, I'd Probably Take an Adidas Endorsement (Superstar Mix)' will get you bouncing around your room with glow sticks. Lyrically, the track, which is from the album, 'We are Knife Club' discusses the community values of DIY culture, whilst warning about the perils of pay-to-play and sponsorship. "If you want something to happen, then just do it, because DIY is more legit".
The tongue in cheek title came about when the band realised that most of them were wearing Adidas. They joked about how they might get some free clothes. The 'Club Classics' project is all about encouraging electro musicians to 'get involved and play a part'. Wesley took that and ran with it. He provided three awesome remixes and also releasing the cassette version of the album on Forever Dead Records. Knife Club vocalist Andy Davies put the video together. It features band members, Wesley and friends of the band dancing like idiots.
'Club Classics' features a host of contributors from the DIY punk scene, from bands and musicians such as The Domestics, The Down and Outs and Tim Holehouse. Musically, it throws out an eclectic mix of electro punk, 90s dance, rave, drum and bass, experimental electro, dub and synth pop, whilst nodding at acts as diverse as Faithless, The Prodigy, Knife Party and Aphex Twin. The artwork is inspired by the Gatecrasher nightclub sleeves, produced by The Designer Republic. The vinyl version is pressed on a neon pink record limited to 300. It is also available on CD and tape. The tape version is released by Forever Dead.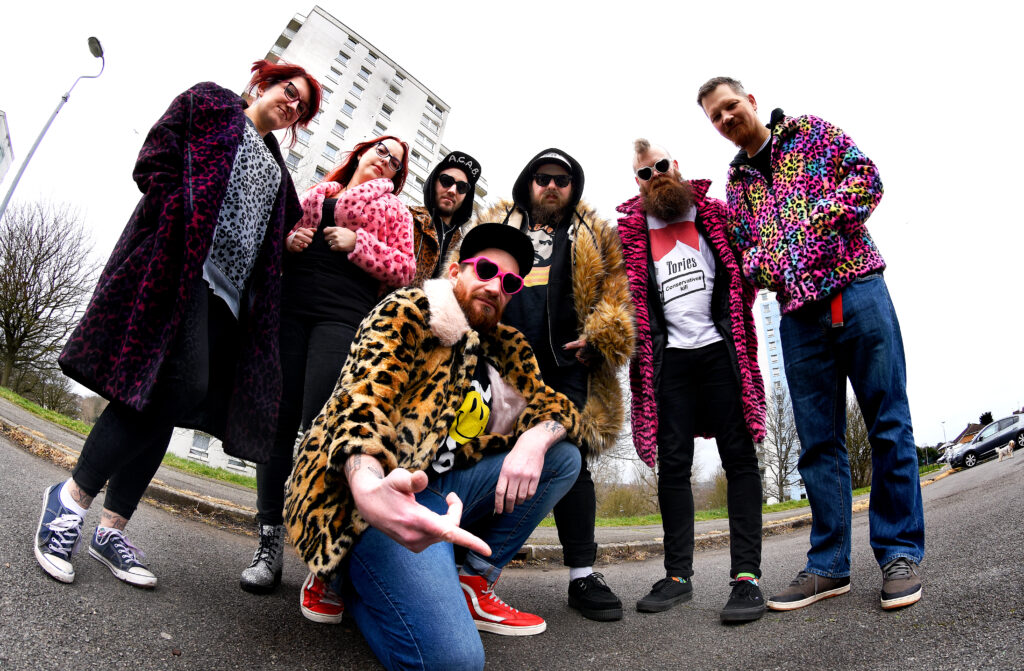 Club Classics is available to order now on vinyl, CD and tape from TNSrecords: https://bit.ly/KCClubClassics
Knife Club: https://linktr.ee/knifeclub