EAST ANGLIAN HARDCORE

We're excited to bring you the latest album from The Domestics! Since forming in the summer of 2011, The Domestics now find themselves standard-bearers of what some have been calling 'East Anglian Hardcore'. Fusing fast, aggressive hardcore punk, angry socio-political lyrics and catchy, shout-along choruses, they draw primarily on the U.S., Japanese and Swedish scenes, but with an unmistakable hint of their native UK in the raw London-Essex tones of vocalist, James Domestic.
Pick up your copy here – https://bit.ly/Domestics-EAHC
Given the aforementioned tag, it seems entirely appropriate that their new studio album should simply be called East Anglian Hardcore, especially when it's the most full-on record they've made to date.  After the twelve minute No Life, and the downright strange Ideal, from recent-ish releases, the band are fully back to the hard 'n' fast stuff they made their name on.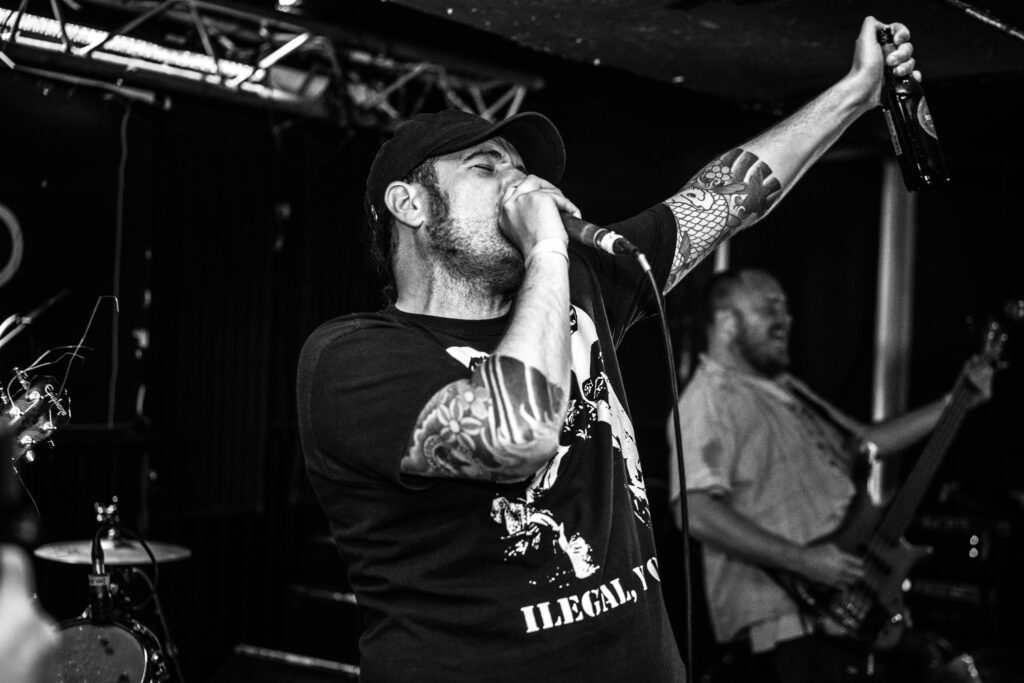 Astonishingly, for a band generally thought of as being quite prolific, East Anglian Hardcore is their first full length studio album since 2017s Cherry Blossom Life LP.  The line-up that recorded Cherry Blossom Life has now been together for eight years and gigged all over Europe (see their Live in Oslo LP of 2018). The result of all this time together is a band even faster, tighter, and more powerful than before. No mean feat.
East Anglian Hardcore is a brutal smash in the face. The complete distillation of everything they've done before but intensified in every respect. Twelve years in and they're not mellowing one iota; quite the opposite in fact. As always, the lyrics can often be more thoughtful, and reflective than you might imagine, just going by the sonic approach. Here we have songs about domestic violence, hypocrisy, mental health issues, the rich buying silence with gagging orders, regret, the trials of paid work, notions of freedom, destruction of the self via toxic relationships, and more.
If your preferred brand of hardcore is more about great songs played fuckin' hard and fuckin' fast than "tough guys", metal guitars and beatdowns, then this is 100% for you.